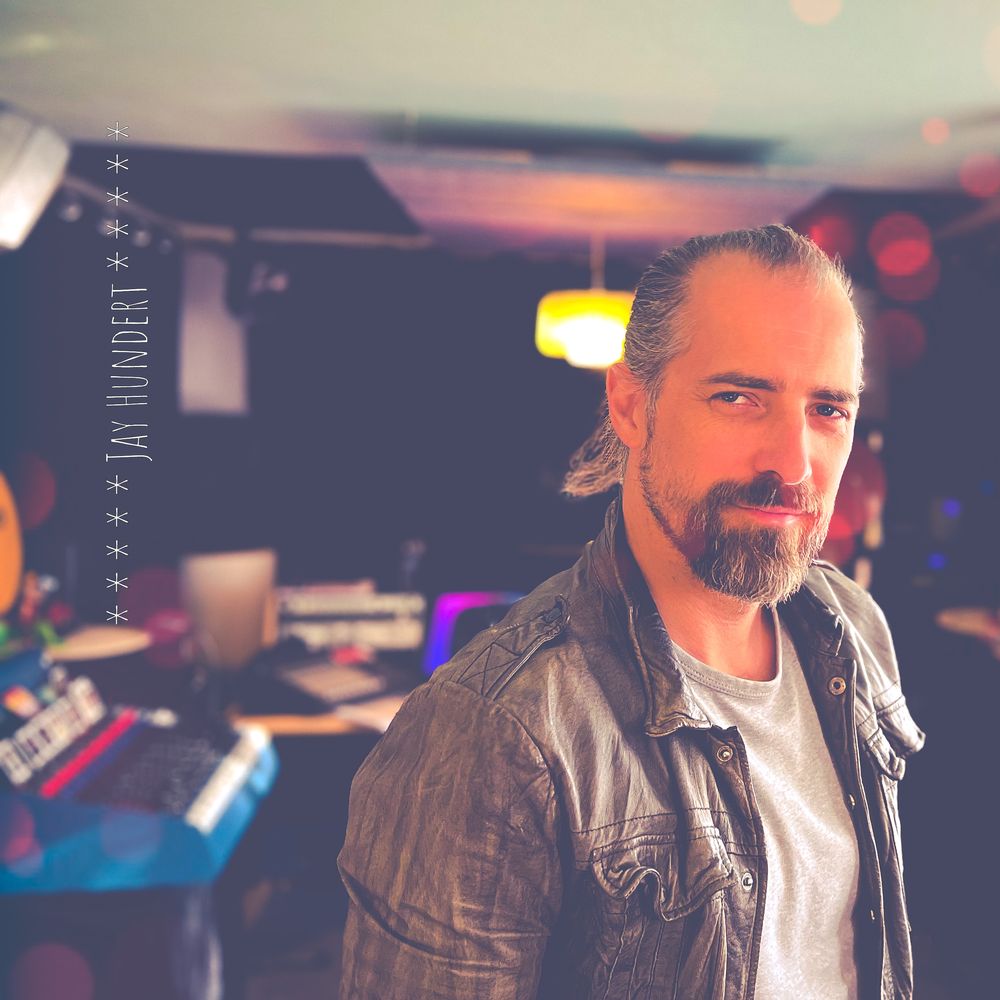 Jay Hundert - Music Entrepreneur
est. 2013
My name is Jay Hundert and I am a full-time Music-Producer specialized in the genres Singer-Songwriter, Indie, Rock and Metal. I dedicate my time to finding and working with new talents and see myself as one of the last Artist-Developers.
Bands and artists book me because I work with them on their songs, finding their unique sound and as a certified "Music Marketing Specialist" of Berklee Music New York, also plan their career. It should be every artist's goal to have a tailor-made sound, that will make your songs pop out from the thousands of monthly releases.
Being a songwriter and multi-instrumentalist with a great feeling for melodies and arrangement, I have been fortunate to produce a lot of european bands that have managed to start a music-career, such as: White Miles, Die Analphabeten, Gung Ho, Klaubauf, Nolunta´s, Liquid Steel, Marion Moroder, My Fearless Friend, Freunde Schöner, The Westsides, Divine Line, K.O. Pilot, Nothing About Trains, Eastwood Haze and many more…
It comes in handy that I have my own Vintage-Style-Studio (including a flat for bands), with all the high-end gear (Neve, Manley, Tree Audio, Maag Audio, Avalon, Royer, Emperical Labs, Pultec, Aea, Blue Microphones, Neumann,…), that you expect to find in the TOP studios in London, Hollywood and New York.
I also have a vast collection of vintage guitars, amps and pedals from the 50s, 60s and 70s, that further helps to bring out the best of your song. To name some: Gibson ES 345 from 1959 (Yes, really from 1959!), Fender Telecaster Custom 1967, Gibson Les Paul Custom 1976, Fender Jazzmaster 1964, Rickenbacker 330 XII 1975, Epiphone Casino 1962, an old Vox AC30, Fender Champs from the 60s, a super sweet collection of Gibson Amps from the 50s and 60s and many more. Since 2019, I also have a hard rocking drum room with a Ludwig Classic Maple set - tuned and fitted with cymbals by Meinl, ready for you. You can find my complete gearlist HERE.
I am always happy to talk to dedicated musicians and bands. If you have any questions about my work or if you just want to have a chat about the music business, do not hesitate to contact me or come by and check out my Dolby Atmos 7.1.4 Mixing room - This will blow your mind!
Cheers, Jay Hundert Producer-Studio-Label-Marketing-MusicBusiness Coach