Liquid Steel - Produced by Jay Hundert
 LIQUID STEEL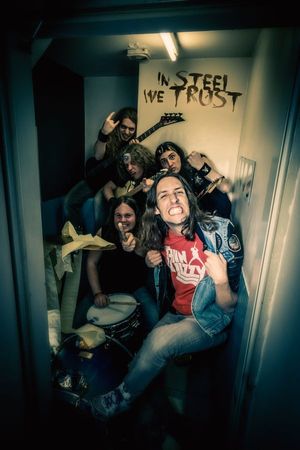 Photo by Christian De Zottis 
Liquid Steel are an Austrian heavy metal band formed in Innsbruck.
The band released its demo record "Scream" including their first original material in 2012.
"Fire In The Sky", the band's highly anticipated debut album, was released in 2014, containing 9 songs of both, variety and true heavy metal spirit. The reactions to the record have been phenomenal. "A record with much blood, sweat and tears and overt passion for 80s metal […]" (darkscene.at).
In 2016, the band recorded its second album "Midnight Chaser" at Studio Hundert with Producer Jay Hundert  and keeping the metal spirit high, by combining high-pitched vocals, twin-guitar harmonies and blasting rhythms with a crystal-clear production.
The band built up a dedicated fan base through passionate live performances. Some of the band's highlights were supporting the legendary NWOBHM band Diamond Head, Blaze Bayley, U.D.O. and sharing the stage with Skull Fist, Raven and Powerwolf.
Single February 2021
More on Studio Hundert....