The Groundhog Experience is part of the fast growing Tyrolean Rock Scene and one of the most enthusiastic bands when it comes to putting back the RRRrrrrrrr into Rock!

"Fire Inside" is their first original studio release which was produced by Jay Hundert and Christian Bernert at Jay´s homebase "Studio Hundert". Together they recreated the sound of the Golden Era, supercharged by the modern Zeitgeist of their musical heroes. Well, think of Pearl Jam is meeting GnR at the Viper Room with all the lights out! 

So look forward to the release of the "Fire Inside" EP by "The Groundhog Experience" which is due summer 2013 and will be released by "Studio Hundert Records" on all major music platforms as well as a limited edition of only 200 hardcopies, signed and numbered by the band.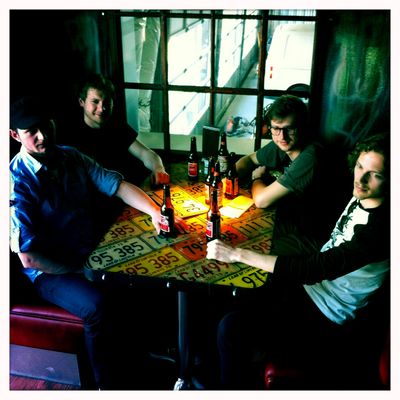 Let There Be Rock!


Jay Hundert
Studio Hundert Records