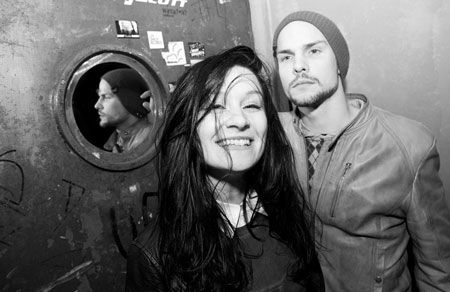 Medina Rekic – guitar/vocals
Hansjörg Loferer (Lofi) – drums/vocals
White Miles is a dirty pole dance stoner blues rock duo. People say they are from Madagascar. Medina and Lofi met in 2005. They decided to crash the music scene back in 2011.
After releasing 4 live-videos, they quit their dayjobs and live their dream. They are famous for their crazy rehearsalroom parties with pole dancers, old black and white movies and loud music - what an experience! People say they live in their own world, but the truth is - they make the world their own.
Their debut album "job: genius, diagnose: madness" is a cruise through the deep and dark atlantic ocean, mixed with soulsaving flights across the universe.