Wu Tenglers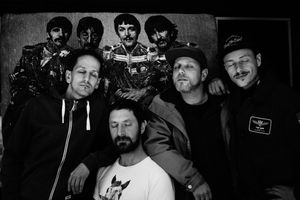 "After courting Wu Tenglers for almost 3 years, I was super stoked when they finally called me and asked me to produce their debut album. These guys play "Super Rock" and we were destined to channel their work of the last 10+ years together into an album! Take a minute and listen to "Burning Century" you won't be disappointed! - Jay Hundert - Producer"
First Single - Beat of my heart 
Biography 
A snow plow scraping asphalt flashing past. A herd of cows leaving behind their pats on streets. Or just a simple "hello" from the neighbor full of understanding for the four guys who are about to make music which is far too loud for the next three to four hours. All of this might happen when the Wu Tenglers are on their way to the rehearsal room.
In their rehearsal room Pipe (rhythm guitar, lead vocals), Hannes (drums, vocals), Erwin (lead guitar, vocals) and Werner (bass, vocals) have been working on their unmistakable songs for years. Besides heavy guitars and catchy solos all die-hard WUs (also known as fans) treasure quiet melodic sounds in between to take a breath for the next songs.
Which musical genres are most fitting to describe the Wu Tenglers sound? None! The sound of this band is as diverse as its history. One thing is for certain, though: whenever you hear them, your nut is bound to shake rhythmically.
With their decade-long stage experience they have not only enchanted their audiences but have also won several band contests. On top of this, they were also part of the GOTV Local-Heroes show.
Their latest achievement is their debut album "Burning Century" released in 2021.
It remains to be seen what the future holds for the Wu Tenglers. The only thing that is for sure: grab your chance and be part of it.
IF YOU AREN'T A "WU" YET, BECOME ONE!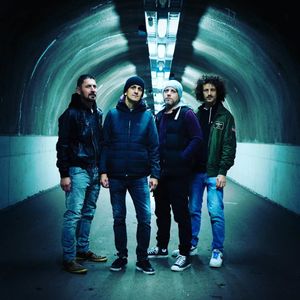 Contact: 
Music